G40: The Summit


5 Floors
500+ Artists
75,000 sqft
Curated Visual and Performance Art

This weeks events at the G40 - March 18th - 21st
Free! More info here.

Thursday March 18th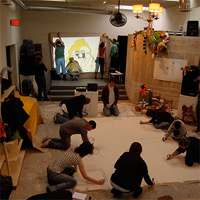 ALBUS CAVUS Art Workshop
DC Creates Public Art – Rachel Dickerson / DCCAH (donations appreciated)
Event Hours: 6-8pm
DIY Night! and Yelp Happy Hour
Event Hours: 7-10pm
Free

Come out and get your creativity cranking! We will have tons of paint and great things for you to customize live from Skully Booms to Tyo Trucks! Meet Yelpers and listen to great music by 16Large. http://www.yelp.com/dc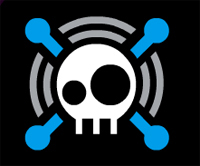 Customize Vinyls by SkullyBoom

The primary objective of SkullyBoom is to make transporting music easier and more enjoyable. Our technology revives the boombox by taking proven technologies and repackaging them to accommodate the mobile lifestyle. http://www.skullyboom.com/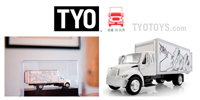 Customize trucks by TyoTOys

TyoToys: Limited editions from the cut. TyoToys breaks the collectible toy mold by offering scale replicas from graffiti's living legends. http://tyotoys.com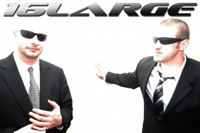 One Love Entertainment Presents:
Dj Set by 16 Large
Event hours: 7-10 p.m.
Free

Utilizing thick beats and heavy synth lines, this DC area based duo bring a unique noise to dance floors and earbuds alike. There may be a bit of a retro feel to their music, but have a modern sound. http://onelovemassive.com/
Friday March 19th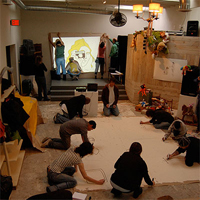 ALBUS CAVUS Art Workshop
Silkscreening – Rat and Cesar Maxit (all ages, Suggested Donation $30, work clothes)
Event Hours: 6-8pm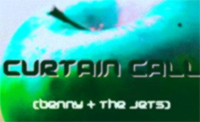 Musical Performance by Curtain Call
7-8pm
Free

Curtain Call takes inspiration from all sorts of artists including the Red Hot Chili Peppers, the Kooks, the Arctic Monkeys, OAR, Muse, John Mayer and the Disco Biscuits.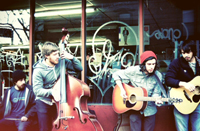 Musical Performance by Man & Dog
8-9pm
Free

Man&Dog play folk music and call Baltimore home. They create vocal harmonies that swing in and out of melodic guitar parts and have a bass line to hold it together with the occasional drum kit and harmonica making their way into the catchy indie-folk portrait being painted. It will leave you whistling and humming all day long.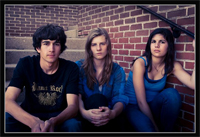 Musical Performance by Power Pirate
9pm-10pm
Free

Power Pirate is a three-piece electronic rock band from DC formed in the fall of 2007 by Emily Pakulski on guitar & vocals, Michael Garate on keyboards, and Annika Monari on drums. Inspired by bands such as Muse, Infected Mushroom, and Daft Punk, this trio fuses 80s-styled techno synths with hard-rock drum beats and guitar riffs to create a sound unique to Power Pirate. http://power-pirate.com/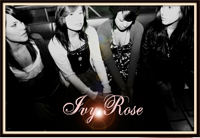 Musical Performance by Ivy Rose
10pm-11pm
Free

Formed in July 2009, Ivy Rose is an all girl band with a sweet rock sound that sometimes takes a darker edge. Influences include The Cranberries, Meg & Dia, and Vedera as well as Muse, The Cure, and Hotspur. http://www.myspace.com/ivyrosemusic
Saturday March 20th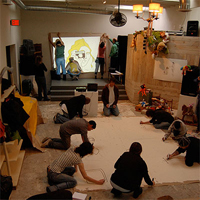 ALBUS CAVUS Art Workshop
Small Wall Big Imagination – DECOY (all ages, Suggested Donation $30, work clothes)
12-2pm

Magic Class – David London (all ages, Suggested Donation $30)
6-8pm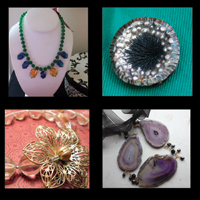 Mini Jewelry Trunk Show
Noon-4:30pm
Free to attend.

It's almost Spring, and bright, vivacious colors are popping up all over the fashion scene! Add some spice to your ensembles with unique, hand made jewelry designs by local designers: Mary Cox, Nadine Naskoviak of simple Girl Designs, Vennessa Ortiz of VeeDah and Beth Pacentrilli of AspenSnows designs. From elegant and vintage chic to chunky statements, you'll find necklaces, bracelets and earrings created with vintage beads, semi-precious stones, fabrics, metals and even magnets!

PLUS, rockn' entertainment by:
D J M I K E L P A N D A
Substructure | Robot Rok | technobass.net
Washington, DC | Earth | Universe | and Beyond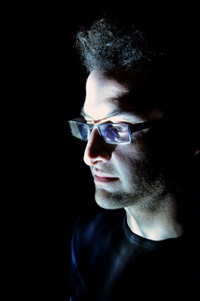 Magic Show by David London
8:30-9pm
Free

David London is a magician, and believes everyone else is as well. Trained in sleight of hand and stage magic, David's approach to magic also includes film making, puppetry, storytelling, experimental performance, and anything else necessary to create a magical experience. He is the creator of four original theatrical productions, the author of seven manuscripts on magic and illusion, and the editor of Beyond The Smoke and Mirrors. He also likes to glue stuff together, play with tape, and runs a Circus.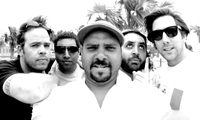 One Love Entertainment & Fort Knox Recordings present:
EMPRESARIOS
9-Midnight
Free


Ranging in sound from deep funky house, hot latin beats, to dub, reggae, and hip hop.http://onelovemassive.com
Sunday March 21th
Exhibition Hours Noon-6p

Exhibition Hours:
Open Hours: Wednesdays & Thursdays: 5 – 10pm,
Fridays: 5pm – Midnight
Saturdays: 12pm – Midnight
Sundays: 12pm – 6pm
Mondays & Tuesdays: Closed

Event Location:
223 23rd St. Arlington, VA 22202

Metro: Crystal City
Driving, go to: http://crystalcity.org/accessible/parking