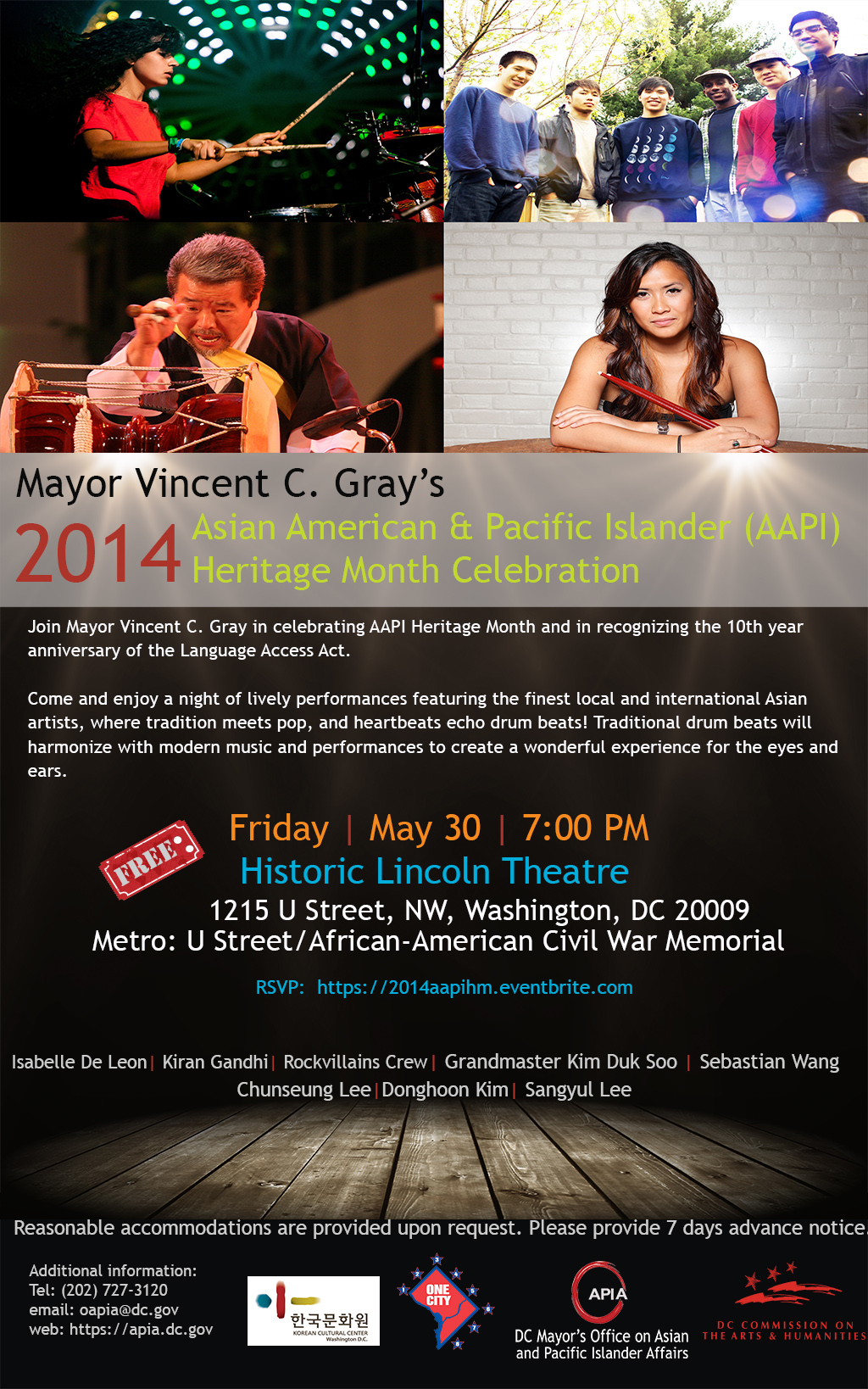 7:00pm - 9:00pm
This celebration will feature performances from AAPI artists both locally and internationally and will also commemorate the 10th year anniversary of the Language Access Act. Note: If this event is sold out you can be added to the wait list online. You can likely also wait in a stand by line for no shows, usually easier to get in to sold out events if you don't mind sitting on your own.
The Lincoln Theatre
1215 U St NW
Metro: U St
Don't Block the Box 4-Year Anniversary Extravaganza!
7:30pm - 10:00pm
$3, 21+
Fourth anniversary party! Headliner Lafayette Wright (Dr. Dreamo's). Featuring: Graham Hall (Listrani's) Ryan Schutt (Club Heaven & Hell) Hosted by Reggie Melbrough (Blue Banana).
Wonderland Ballroom
1101 Kenyon St, NW
Metro: Columbia Heights