More Free events Tuesday, February 24
Nerds in NoMa: Water, Water Everywhere
6:00pm - 8:00pm
Free,
RSVP here
Immerse yourself in a discussion about DC's rivers, tunnels and stormwater management. Panelists:
Jim Foster,
Anacostia Watershed Society
George Hawkins,
DC Water
Maisie Hughes,
Casey Trees
Doug Siglin,
Federal City Council
Tommy Wells,
District Department of the Environment
Wine, beer and
Red Hook Lobster Pound
lobster rolls available for purchase
The Lobby Project
1200 1st St, NE
Metro: NoMa/ Gallaudet U
Sponsored by Capital One
6:30pm - 8:30pm
Free
Tech in Motion DC is back with another round of Demos and Drinks! Join us on the evening of Tuesday, February 24th in downtown DC for drinks, networking, and interactive demos from local companies, including
Yapper
, a mobile app that allows users to have group conversations with the people around them. "Yapper facilitates conversations at local events or within the community, in real time. A Yapper 'chat room' automatically appears at the location of every event in DC (integrated with EventBrite, Meetup, StubHub) which allows attendees to text with one another solely based on location and connect in ways not previously possible. Yapper also allows every user to create their own conversations (ie. "Anyone going to HH nearby?") and broadcast those chats to everyone nearby. Make sure to Download Yapper before you get to this event to interact with other attendees."
WeWork Wonder Bread Factory
641 S street NW
Metro: Shaw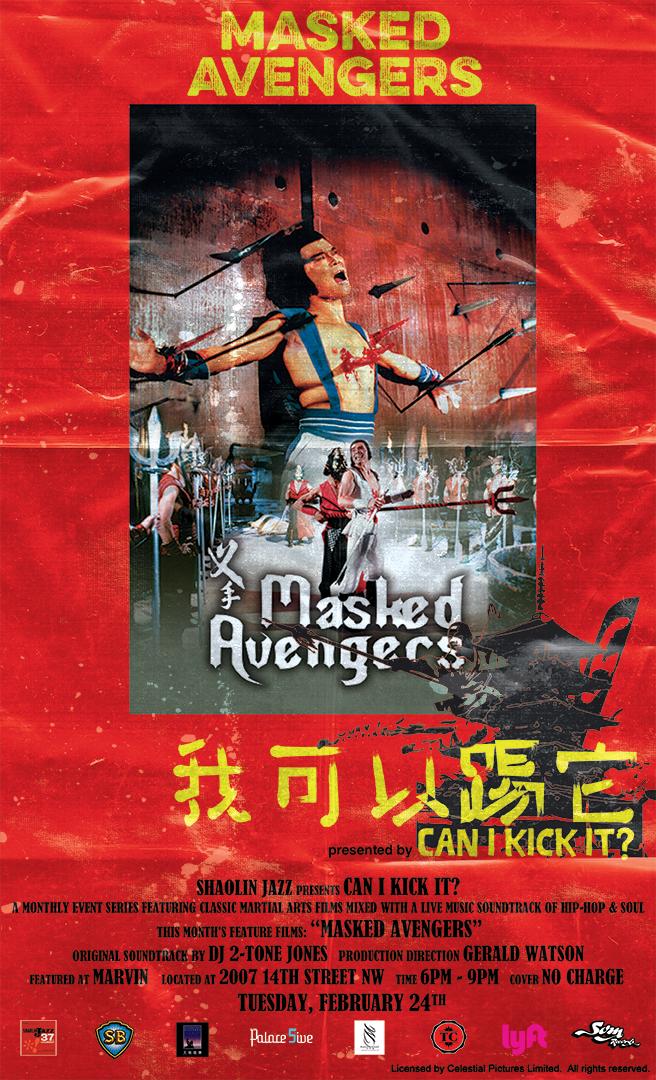 Monthly "Can I Kick It?"
at
Marvin
Art vs Commerce
8:00pm - 12:00am
Free
More info
here
Marvin
2007 14th St NW - at U
Metro: U St or take the Circulator bus to 14th & U St NW