Highlights post for Free and low-cost events on Friday, November 1st, organized by start time.
Freedom Plow Award
for Poetry & Activism honors Eliza Griswold at the Goethe with Split this Rock & The CrossCurrents Foundation and performances by DC Youth Slam Team members!
6:00pm - 9:00pm
Student tickets just $10,
RSVP here
(general public $25)
Please Join Split This Rock & The CrossCurrents Foundation as they present the inaugural Freeedom Plow Award for Poetry & Activism to: Eliza Griswold! Reception * Awards Ceremony * Reading * Open Bar (Beer & Wine) Co-Sponsored by the Goethe-Institut and the
Institute for Policy Studies
. With special performances by the
DC Youth Slam Team
!
Goethe-Institut Washington
812 7th St NW
Metro: Gallery Pl - Chinatown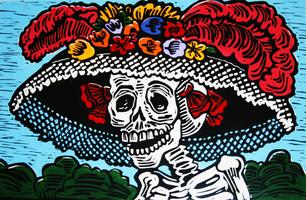 "Dia De Los Muertos Celebration" and Art Exhibit at the Arlington Arts Center
6:00pm - 8:00pm
Free
More about celebrating life than remembering death, this special day encourages us to connect with loved ones while reflecting on the ties that bind the past to present. Join us for dancing, a live mariachi band, Mexican hot chocolate and pan de los muerto (bread of the dead). At the heart of the excitement is an exhibition featuring twelve artists, presenting works on the Day of the Dead. AAC's 10th Annual Dia De Los Muertos Artists incluse: David Amoroso, Dana Ellyn, Ric Garcia, Jeannette Hererra, Nicolas de Jesus, Carlos Lara, Claudia Olivos, Sergio Olivos, Orlando Sanchez, Matt Sesow, Gloria Valdes, Tarasca Ivan, and Mendizabal Nuffio.
Arlington Arts Center
3550 Wilson Blvd - Arlington, VA
Metro: Virginia Square-GMU, just behind the metro exit on Wilson Blvd
"Ethiopia From the Heart" Gallery Show Opening
at the Washington Gallery of Photography
in Rockville, MD features the work of Ethiopian Photographer Andarge Asfaw
6:00pm - 9:00pm
Free
The Washington Gallery of Photography will opening "Ethiopia from the Heart" featuring the work of Ethiopian Photographer Andarge Asfaw. Join us for the opening reception to meet the artists, view his work, and enjoy some appetizers and wine.
Save the Date note for the Artist Lecture!
"Creating a Personal Photography Project"
Saturday, November 9th
3:00pm
Free
Washington Gallery of Photography
12276 Wilkins Ave - Rockville, MD
Metro: Twinbrook and
walk
, about .8 mile
November Shows first Friday Opening Reception at Touchstone Gallery
6:00pm - 8:30pm
Free
On view Friday, November 1st - Sunday, November 24th
"Through A Different Lens; Touchstone member artists see the inside and outside world through many individual lenses, then express their vision in photography as well as other media: painting, sculpture, ceramics, collage, and drawing."Lucid Dreams" by Tré Where we've been, where we are, and where we hope to be: lucid dreams, a spectral journey depicting the archetypes of humanity."SOUL FOOD" by Betsy Forster.Pastel, oil and mixed media paintings show Forster's deep connection to nature and to the land itself."
Touchstone Gallery
901 New York Ave, NW
Metro: Metro Center
First Friday Opening for "Lines & Feelings: Contemporary Polish Painting"
at Gallery A in Dupont Circle
6:00pm - 8:30pm
Free
Opening Reception for "Lines & Feelings: Contemporary Polish Painting," by artist Jaroslaw Sznytzer.
Gallery A
2106 R St. NW
Metro: Dupont Circle, Q St north exit
First Friday Opening at Hillyer Art Space in Dupont Circle
6:00pm - 9:00pm
donations welcome
Opening for "Unnatural Histories" new work by Chandi Kelley. Hillyer is open an hour later than the other galleries on First Fridays so suggest going there last.
Metro: Dupont Circle, Q St north exit

Buddha Party at Mind Your Body Oasis
in Crystal City, VA
7:00pm - 12:00am
by donation
Buddha party 11.1.13 is donation only w/ Kirtan, yoga trance dance, stations for the senses, therapy sampling! To us, the Buddha represents the middle path, a way to create peace, love, and harmony.
Mind Your Body Oasis
1750 Crystal Dr - Arlington, VA
Metro: Crystal City, inside the Crystal City Shops, underground by the foodcourt
Acoustic Show at The Lab in Alexandria, VA
Show 7:00pm, doors 6:30pm
All ages, by donation to support the touring acts, $5+ suggested
Five performers. From the invite: "
Mandee Price
: Fairfax babe with rad songs and a rad voice, Alyssa Giannini : Sweetest lady with a lovely voice, her first show!
Del Oro
: Folky awesomeness that'll make ya feel,
Cult Choir
: Experimental jams coming your way in an acoustic fashion, and Chris Ricci: Perfection at its punkest, get stoked!"
The Lab
- Alexandria, VA
1819 N. Quaker Lane
Metro: Pentagon, catch the 25C bus toward NVCC Alexandria from Bus Bay U3 at 6:45pm (10 mins, 3 stops) to S Stafford St & 32ND Rd (S) and walk to about 4 mins (0.2 mi).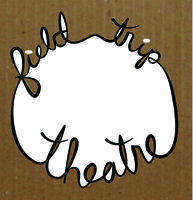 Comedy Show "
Giant Box of Porn" by Patrick Flynn
at the Pinch
8:00pm - 10:00pm
Free, 21+ RSVP
About the show: "Young couple Ron and Kate return from a trip to find a giant box of porn in their living room. This comedy explores life's most important questions: What kind of burglar breaks in and leaves porn? Is it okay to buy baby paraphernalia just because it's on sale? And, most importantly, who still has a VHS player? Directed by Maureen Monterubio Dramaturgy by Megan Westman"
The Pinch
3548 14th St NW
Metro: Columbia Heights and walk north on 14th St about nine minutes or so, or take any of the 50 lines buses along 14th St closer