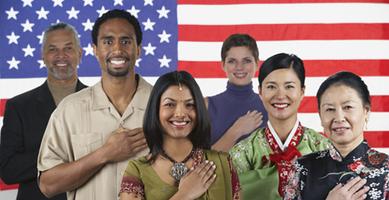 Peace Conference: Immigration and Cultural Diversity in the U.S.
Saturday, September 20th
10:30am - 4:30pm
$7,
RSVP here
Hostelling International-DC 2014 Peace Conference focuses on immigration and cultural diversity in the United States. The goal of this event is to raise awareness about the immigration issue in the United States and to empower our participants to make a difference in their community. The event will feature experts in immigration, cultural diversity, cross-cultural exchange, and will include a a panel discussion on cultural diversity and peace activism. The conference will also feature a complimentary lunch (i.e. Peruvian style chicken, falafel, chicken lettuce wraps), an Afro-Caribbean dance performance, and a raffle. Raffle prizes are: Newseum tickets, t-shirts, and $50 visa gift card.
Speakers include:
Alex Nowrasteh, the immigration policy analyst at the Cato Institute's Center for Global Liberty and Prosperity
Amira Maaty, Director of the Intercultural Management Institute (IMI)
Amy Grenier, Policy Research Assistant at the American Immigration Council in Washington, DC
Daniel Alejandro Leon-Davis, a 2011 graduate of Seminole State College of Florida and is an alumnus of the 2010 Clinton Global Initiative University. He currently works as the Chief of Staff to Russell Simmons' Political Director, Michael Skolnik.
Massoud Adibpour, founder of Make DC Smile, an organization that promotes positivity among the Washington, DC metropolitan area and beyond.
Nawal Rajeh, co-founder of Peace Camp, works in the conflict resolution/peace education field, running trainings for teachers, as well as, in-class intervention programs for inner-city youth in Pittsburgh, DC and Baltimore.
Raj Patel, Founder & CEO of Explora, a NY based start-up enabling greater connectivity for travelers.
Sergio Fernández de Córdova, an internationally recognized entrepreneur, investor and philanthropist working at the intersection of media and leveraging public-private partnerships for social impact.