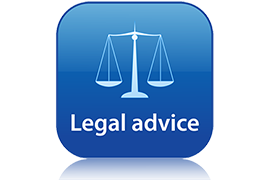 Free Legal Clinic for Small Business Owners in DC
with
"
DC WBC
and the
DC_Bar
Small Business Brief Advice Legal Clinic"
Saturday, November 22
9:30am - 12:00pm
Are you an existing small business owner in DC or aspiring small business owner? Come on out an meet one-on-one with attorneys at this brief advice legal clinic. Get answers to questions about business formation, contract, leases, taxes or any other legal matters related to running a small business. Even if you do not have specific questions, you're welcome to come by and talk to those on site for general business advice.
NCRC
727 15th St NW - near H St
Metro: McPherson Sq or take any number of buses there