Here are some more great free arts and culture events from CultureCapital.com! This site is a fantastic resource for events provided by CultureCapital (formerly known as the Cultural Alliance of Greater Washington) a wonderful organization that supports and highlights the DC metro area's vibrant and diverse arts community!
Stay connected to
CultureCapital.com on facebook
and be sure s
ign up
for their weekly
Insider
email that goes out every Tuesday and/or for their new
Weekend
edition! You can also find more free things to do on the
"Free in DC" Inside-Out
page, which covers DC and metro VA & MD. Select Free events are organized below by date and time. Please click through for more details.
All Day - Free Family Day at the Corcoran - Farragut West/ Farragut North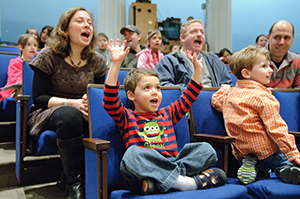 Family Day 2014: The Great Escape
10:00am - 3:00pm
Escape to Paris, New York, and the Wild West without leaving D.C.! This FREE family day includes live circus performances, cowboy and lasso demonstrations, in gallery activities, art making projects, face painting and more. Read more here.
Corcoran Gallery of Art
Metro: Farragut West or Farragut North and walk south on 17th St toward E St
Morning - Historical Bus Tour - Anacostia
On Freedom's Trail: From Fetters to Freedom, Part I
10:30am - 2:30pm, bus departs 10:30am sharp, arrive earlier
for ages 16+ space is limited so please RVSP by phone to 202-633-4844
Join historian C.R. Gibbs for a bus tour of historic sites of past and present leading to the emancipation of slaves in the District of Columbia. Tour stops include places where slaves were sold, where freedom seekers escaped, and where laws were written to secure the end of slavery in the nation's capital. Also on May 10th.
Afternoon - Panel Discussion - Bethesda, MD
Historical Fiction Panel Discussion
2:00pm - 4:00pm
The Writer's Center and Washington Independent Review of Books present a panel discussion on writing historical fiction with panelists Kent Wascom, Daniel Stashower, and David O. Stewart.
The Writer's Center
4508 Walsh St - Bethesda, MD
Metro: Bethesda, elevator exit is closest