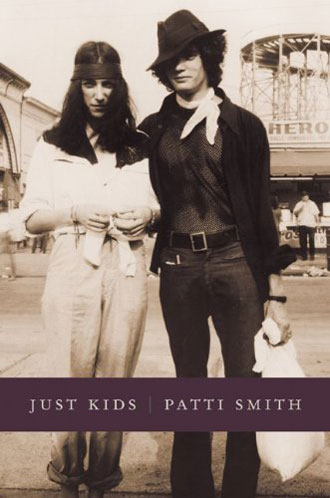 Patti Smith Speaks about her new book
Rocker Patti Smith comes to the National Portrait Gallery to discuss her new memoir, Just Kids, a memoir of early 1970s Manhattan and of her friendship with artist Robert Mapplethorpe.
*Free tickets available at noon in the G Street lobby. Limit two per person. Auditorium doors open at 1:30pm.
NOTE: If you can't make it in person, a live webcast will be available on
Ustream
!
This event seems incredibly well timed given the recent censorship controversy over the "Hide/Seek: Difference and Desire in American Portraiture"exhibition now on view. I highly encourage you all to see this show. I saw it last Wednesday and was impressed by the scope of the show. I hope that the controversy inspires more folks to check out the other works on view from gay and lesbian artists.
If you get to the show, there is a great black and white photo of dancer and choreographer Bill T. Jones in a super cool pose, painted by Keith Haring back when Jones was performing the piece Still Here, which I was thrilled to have seen back when I was an usher at Lisner and student at GWU.
Between 7th & 9th, F & G St, NW
Metro: Gallery Place - Chinatown