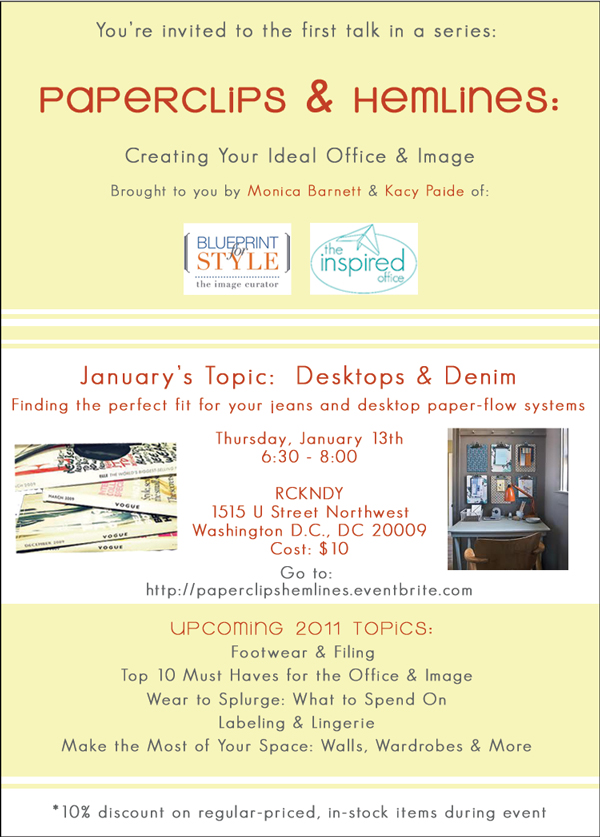 January's topic: Desktops & Denim
Light refreshments provided
January's topic: Desktops & Denim.
Monica and Kacy will give their top tips for finding the perfect pair of jeans and perfect paper flow systems for your desktop. They'll leave plenty of time for you to pick their expert brains, happily answering your questions about how to look your best and keep organized in the office.
Metro: U St or take any of the "S" buses that run along 16th St, S1, S2, S4, S9 to U St,.