Did you know? You can find lots more local events online on the
new local events site, Gravy
+ if you have an iPhone or Android, I recommend downloading the free
Gravy
app!
Some cool things that make Gravy unique:
You can save events + select to save them saved directly on to your calendar on your iPhone!
You can search by what you are in the mood for! Whatever, Lively, Classy, Brainy; Playtime
You can also search by Currently Trending Events
Channels: My favorite channel of course is the Free & Discounted one! Others include Live Music, Happy Hours, Family Friendly, Around the Corner and more - connecting you with specific types of things going on around you. You can find the Channels in your MyStuff section.
The Gravy app is totally Free, which of course we all love, and you can
download it here now!
Click "Learn More" on each post for more details! Free events below.
Thursday, December 12th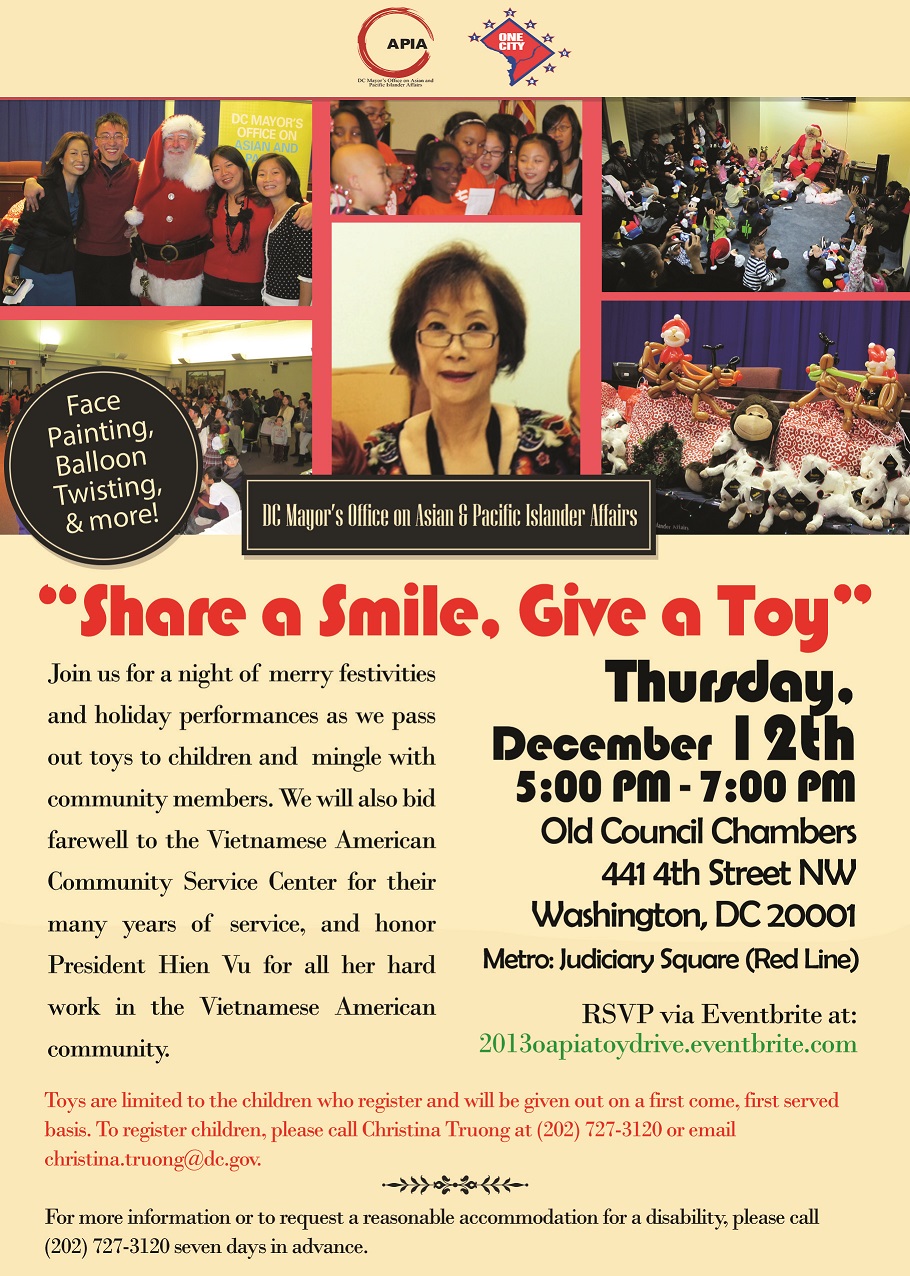 "Share a Smile, Give A Toy"
OAPIA Toy Giveaway Event & Year-End Celebration
5:00pm - 7:00pm
Food and refreshments will be served, Please
RSVP
Join the DC Mayor's Office on Asian and Pacific Islander Affairs (OAPIA) for a night of merry festivities and holiday performances as we pass out toys to children and mingle with community members. They will also bid farewell to the Vietnamese American Community Service Center for their many years of service, and honor President Hien Vu for all her hard work in the Vietnamese American community. Toys are limited to the children who register and will be given out on a first come, first served basis. To register children, please call or email Christina Truong (202) 727-3120 christina.truong@dc.gov with the child's name, gender, age, and address.
One Judiciary Square, Old Council Chamber
441 4th Street NW
Metro: Judiciary Sq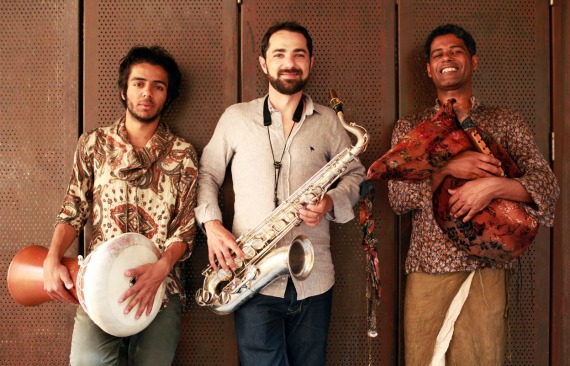 "Sound: The Encounter - New Music from Iran and Syria" at the Freer Gallery
7:30pm
Iranian instrumentalist and dancer Saeid Shanbehzadeh, a virtuoso performer on the rarely heard Persian bagpipe (neyanban), returns to the Freer with a new program co-created with Syrian saxophonist Basel Rajoub. Joined by Iranian percussionist Nagib Shanbehzadeh and guest artist Kenan Adnawi on 'ud, they premiere a collection of new music and jazz-influenced takes on folk traditions. Saeid Shanbehzadeh augments the neyanban with Persian flute (neyjoti) and horn (boogh), while Rajoub alternates his saxophone with the single-reed duclar. Presented in collaboration with the Aga Khan Music Initiative.
Freer Gallery
1200 Jefferson Dr SW
Metro: Smithsonian