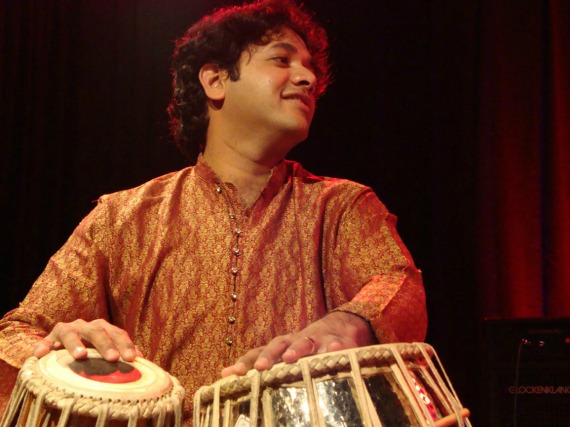 Sound Yoga: with Srinivas Reddy on sitar, Guy Beck on vocals and Nitin Mitta on tabla
in concert at the Freer Gallery, In conjunction with the exhibit
Yoga: The Art of Transformation
Friday, December 6th
7:30pm, Concert
Free
Pre-concert Lecture "Hindu Philosophies of Sound"
6:00pm
Free
Thanks to
Gravy
for finding this one!
Two virtuoso musicians and scholars of Indian music present an evening devoted to Hindustani music and the ancient Indian philosophies of sound.Guy Beck, a vocalist trained in the Hindustani khyal tradition, is a visiting scholar in Hinduism and music at Oxford University and the author of Sonic Theology: Hinduism and Sacred Sound. Sitarist Srinivas Reddy, a disciple of Pandit Partha Chatterjee, is an assistant professor of South Asian studies at IIT Gandhinagar and lectures frequently on classical Indian music and literature.
Freer Gallery
Meyer Auditorium
Jefferson Drive at 12th St SW
Note: Exhibit is in the Sackler
1050 Independence Ave SW
The two museums are connected
Metro: Smithsonian