Focus on Disability Justice and Accessible Facilitation: January Trainers Network Workshop
Wednesday, January 8th
6:30pm - 8:30pm
Free
Calling all popular educators, trainers, facilitators, instructors, teachers, and anyone interested in further developing those skills! The January Skillshare will explore disability justice and accessibility and will be facilitated by Matthew Gabriel. The conversation will go over the practical issues of creating and maintaining accessible spaces, and at the politics of disability, identity, and anti-oppression work. The two basic goals of the eve will be: - To understand disability justice as essential to anti-oppression and social justice work - To learn specific tools for increasing the accessibility of training programs and other social justice work and bring those into people's daily practice. "For some of you, these topics may be old hat, and for others, they may be new. Regardless, we hope that you'll come to contribute and to learn!"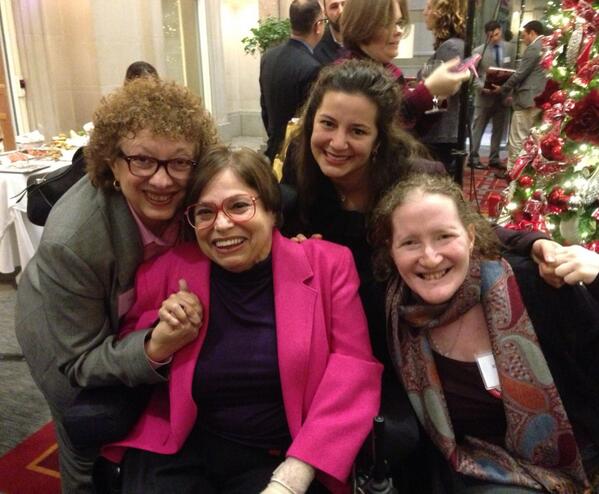 Shout out to my friend Rhonda, far right bottom, who works
with DREDF, with a main goal of ratifying the CRPD in the US,
You can also follow the Ratify the CRPD page on facebook
ASL-English interpretation provided by students in the Gallaudet University's Department of Interpretation; follow signs to side of building for wheelchair accessible entrance; please be in touch if you require or desire other accommodation.
The DC Trainers' Network monthly skillshare is a structured, interactive space where people can share skills and gain confidence in their training abilities and everybody is both a teacher and a learner. It strives to provide an inclusive practice space to experiment with different approaches for learning and teaching.
St. Stephens Church
at the corner of 16th & Newton St, NW
Metro: Columbia Heights on walk about 12 minutes, or take the S2 or S4 bus that runs along 16th St right to Newton