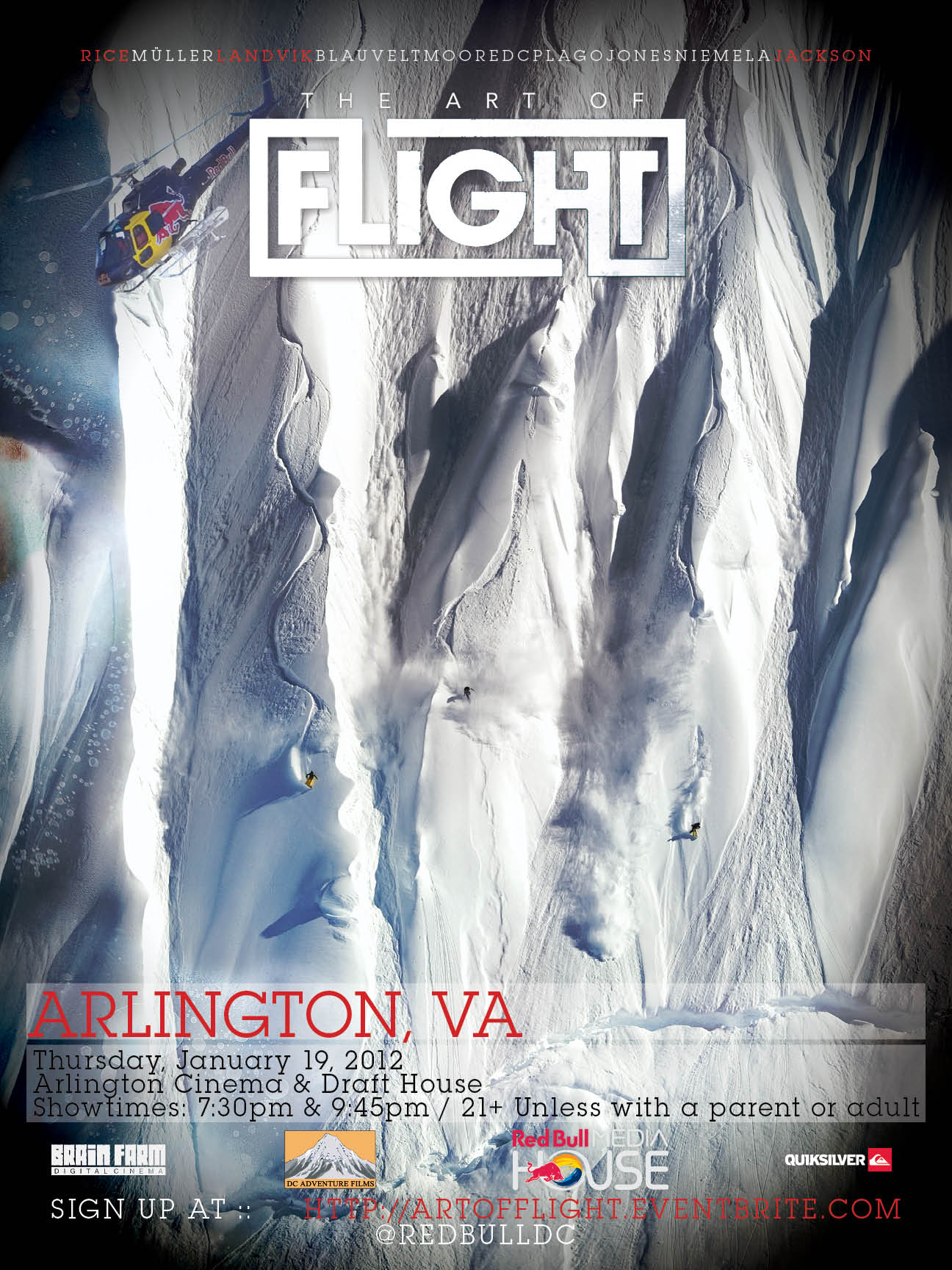 Art of Flight
a serious snowboard film!
Thursday, January 19th
6:30pm doors- 7:30pm & 9:45pm screenings
Seating is first come, first served
Free, get tickets
here
- see note below
View
trailer
- prepare for some adrenaline
Please Note:
Reserving your
ticket
on eventbrite does not guarantee entry - best to show up early as seating is limited. Also note that the 7:30pm screening is 21+ unless accompaniment by a parent and the 9:45pm screening is 21+
Filmed on location in Jackson Hole, Alaska, Chile, Aspen, Patagonia, British Columbia and more, AoF brings the viewer along for the perfect blend of adventure/travel drama and high-energy snowboarding action. Follow Travis Rice, John Jackson, Mark Landvik, Scotty Lago, Jake Blauvelt, Nicolas Muller, Gigi Ruf, DCP and Pat Moore as they dream up new global adventures and progress the sport to unimaginable levels.
Art of Flight is "a snowboard film of epic proportions full of jaw-dropping snowboarding captured through cinematic excellence that showcases the landscape and mountain lighting like no other snowboard film has to date. This film leaves snowboard film history buried in Sierra cement unable to compete with the resources and technological advancements utilized in the filming. With nearly a 2 million dollar budget plus the use of Phantom, Cineflex, and ArriFlex 235 cameras and all managed by a meticulous director and crew, it's no wonder the film is considered by many as the best snowboard film of all time."
Metro: Accessible by bus, see metro
trip-planner
to see what metro and bus is the best route.