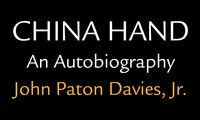 "A Singular View - The Art and Words of John Paton Davies, Jr." at Strathmore Mansion
Free
On view Saturday, March 3rd - Saturday, April 14th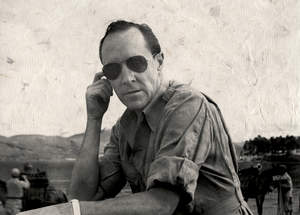 "Pre-Columbian art and 20th century U.S. history dovetail when an exhibit based on diplomat -- and designer -- John Paton Davies, Jr. debuts in the Mansion. An acknowledged expert on China who stood up to Sen. McCarthy's Red Scare, Davies left behind a legacy of art when he passed away in 1999. This exclusive display coincides with the posthumous release of his autobiography,
China Hand,
this March." Read more about him and his autobiography
here
.
Caption that was under this photo: John Paton Davies, Jr., an American diplomat specializing in Asia and the Soviet Union before and during World War II and one of the most visible victims of the hysteria of McCarthyism, will have his autobiography published posthumously by the University of Pennsylvania Press on March 1, 2012.
Exhibition hours: Monday, Tuesday, Thursday, Friday 10:00am - 4:00pm, Wednesday 10:00am - 9:00pm and Saturday 10:00am - 3:00pm. Closed on Sundays.
Strathmore
Mansion
across from Strathmore
5301 Tuckerman Lane - North Bethesda
Metro: Grosvenor