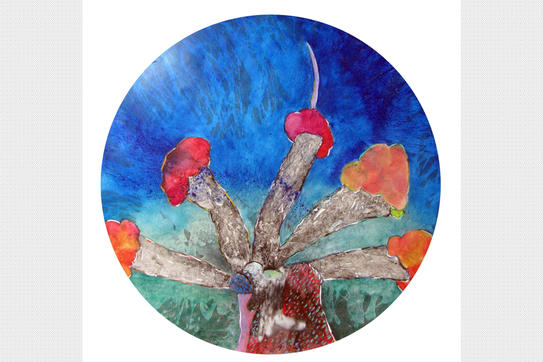 Gallery Talk with Artist Cristóbal Gabarrón at AU
Saturday, March 3rd
4:00pm - 5:00pm
All ages, Free
Join artist Cristóbal Gabarrón and the American University Museum for a talk about Gabarrón's exhibition. The sculptures and paintings of Cristobal Gabarron have been seen in hundreds of exhibitions around the world, but never in Washington, D.C. Here, his vibrantly colored sculptures are larger than life, yet human in scale and effect; his painted tondos evoke archaeological and zoological mysteries. Learn more
here
!
American University Museum at the Katzen Arts Center
4400 Massachusetts Ave, NW
Metro: Tenleytown and take the free AU Shuttle bus, tell the driver you want the stop closest to the Katzen Center. Some stop around the corner, some stop right out front. Shuttles run about every ten or fifteen minutes or so I believe.