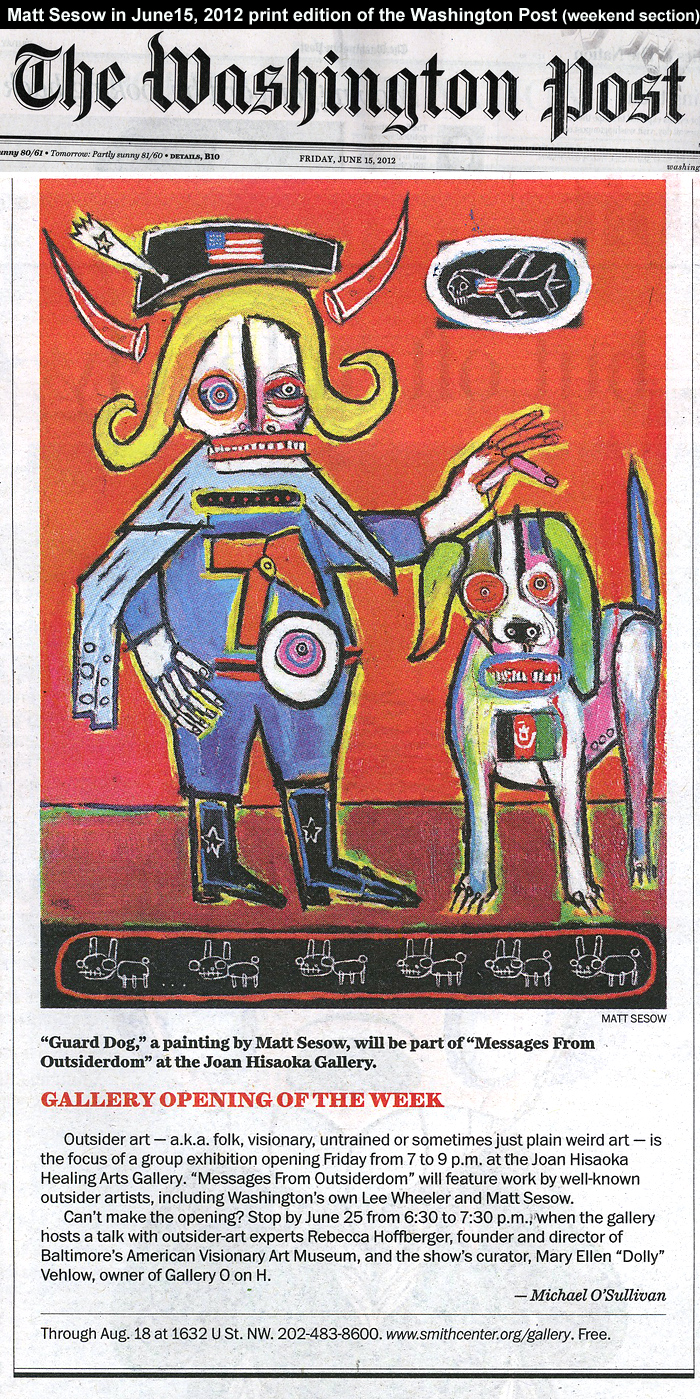 "Messages from Outsiderdom"
Visionary Art Exhibit
at the
Joan Hisaoka Healing Arts Gallery
on U St
Friday, June 15th - Saturday, August 18th
"What happens when artists combine fur, bottle caps, mirrors, sand, and neon paint?... Come immerse yourself in the untamed energy and primal electricity of work created by both untrained and trained artists working with unexpected materials." Featuring visionary artists: Brian Dowdall, Bob Benson, Darien Reece, T.S. Young, J.J. Cromer, Lawrence Amos, Jesus Montes, Charlie Lucas, Jane Pettit, Lee Wheeler and others." Local artist
Matt Sesow
is also in this show! His work is pictured to the left.
Metro: U St or take the S2 or S4 bus along16th St closer, to U St