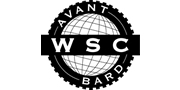 WSC Avant Bard presents "No Man's Land" by Harold Pinter
Final Pay-What-You-Can Saturday Matinee for this show
Saturday, May 25th
2:00pm - 4:00pm
by donation,
buy online
to ensure your seat
Post-show discussion to follow
WSC Avant Bard
is offering pay-what-you-can Saturday matinee performances of
Harold Pinter's "No Man's Land
." An acting vehicle of depth and resonance, "No Man's Land" features a fallen poet and his drunken dispute with a mysterious stranger over success, adventures and romantic conquests. A stellar cast features former WSC artistic directors Christopher Henley and Brian Hemmingsen, as well as audience favorites Frank Britton and Bruce Alan Rauscher. New Artistic Director Tom Prewitt directs the show.
Theatre on the Run
3700 S. Four Mile Drive - Arlington, VA
Metro: Ballston, take the 23A bus toward Crystal City departing at 1:35pm to Four Mile Run Dr. & S. Shirlington Rd, 3700 S Four Mile Run Dr. will be on your left.