More free events today which are totally worth mentioning!

100 Thousand Poets for Change, DC: Poetry Walk of Shame - poets walk to three embassies and give voice
"Poets in 450 cities in 95 countries are organizing the largest poetry reading in history... Join Split This Rock and Foreign Policy in Focus, a project of the Institute for Policy Studies" for a short walk that will stop at the
embassies of three countries -- Yemen, Burma, and Turkmenistan -- where poets may not feel free to share their own voice out of fear for their safety.
Meet at the Embassy of Yemen
2319 Wyoming Avenue, NW (map)
Metro: Woodley Park and walk down Connecticut Ave, over the bridge, to Wyoming, just past Kalorama. You can also take the 42 bus from Dupont to Columbia and Wyoming/ Kalorama and walk over

Walking tours and Biking tours throughout DC!
September 23rd - October 2nd
Free

"Hailed as a "DC institution" by The Washington Post, this year's WalkingTown DC and BikingTown DC 2011 expands to ten days anchored by two consecutive weekends on September 23 – October 2. Grab your walking shoes, grab a bike and get ready for the largest WalkingTown DC and BikingTown DC ever. More than 175 tours will lead you through the neighborhoods of Washington, DC."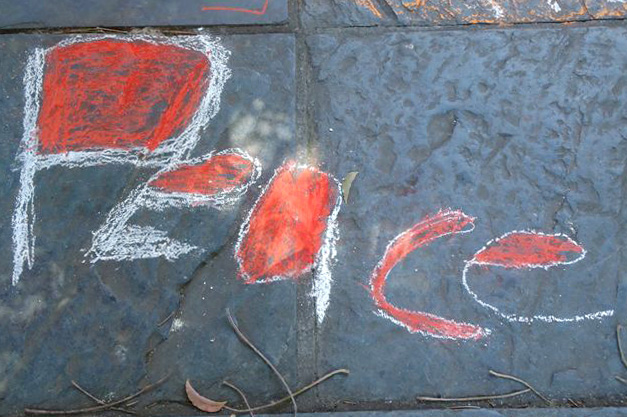 CHALK4PEACE 2011 at NPG and SAAM
"A day of chalk art and interactive fun!" Read more about this family festival on the NPG site here!
F St, between 7th and 9th St, NW
Metro: Gallery Pl - Chinatown