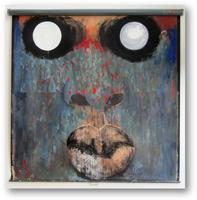 at their new headquarters for the exhibit "We Speak the Souls of Ancestors"
Wednesday, February 27th
6:30pm - 7:30pm
Come meet the artists and take a guided tour of the exhibition this Wednesday. In celebration of Black History Month and the 150th Anniversary of the Emancipation Proclamation, the DCCAH presents an exhibition of fine art inspired by the words of Washington's Poet Laureate, Dolores Kendrick. This special exhibition takes its title from a line in her recent poem, Emancipation Rhythms, and is composed of works revealing a significant presence of African ancestry and cultural memory embedded in the works of contemporary artists living and working in Washington. Artists include: Akili Ron Anderson, Osereime Aimua, Anne Bouie, Elizabeth Catlett, Sharon Farmer, Rik Freeman, Jacob Lawrence, Vaimoana Niumeitolu, Ellington Robinson, Cynthia Sands, and Wilmer Wilson IV.

DCCAH Headquarters
200 I "Eye" St, SE
Metro: Navy Yard, , a few blocks from the Metro