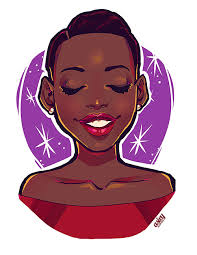 Womanifesting Images via Art and Activism:
A Film Viewing & Discussion
Saturday, March 22nd
12:30pm - 3:00pm
Free, Please
RSVP here
From the invite: "In honor of Women's History Month & WOMA's 4th Anniversary, please join us for a film viewing of the documentary "The Souls of Black Girls," a provocative news documentary that takes a critical look at media images--how they are instituted, established and controlled. Discussion on challenging pervasive media images of beauty, race and gender with intention, creativity, & collaborative action immediately following. Panelists include you and all in the circle."
Womanifesting (WOMA)
is a 501 (c)(3) non-profit organization incorporated in Washington, D.C. WOMA's mission is to develop and support programs that foster self-empowerment, sisterhood, and service and to positively impact the lives of women and girls, particularly those under-resourced and marginalized.